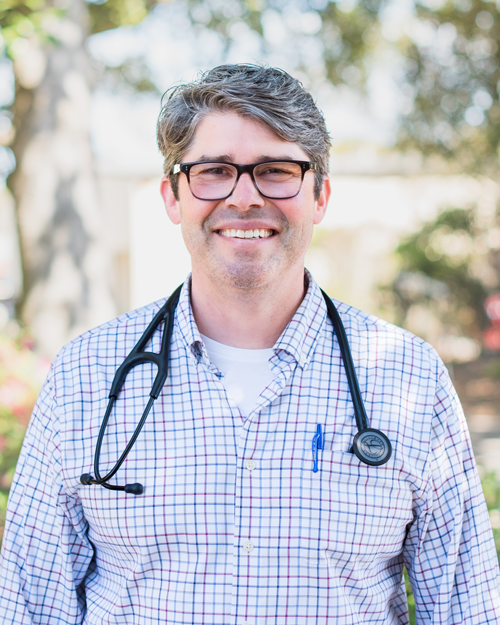 Dr. Lucas kicked off his academic journey at Mercer University in Macon, Georgia, where he acquired a Bachelor of Arts in history and French, revealing his diverse interests and thirst for knowledge.
His path then led him to the prestigious Medical University of South Carolina, in Charleston, where he secured his medical degree. He honed his skills in the crucible of family medicine at AnMed Health Family Medicine, in Anderson, South Carolina, completing his residency. Today, he stands tall as a board-certified family medicine specialist, a testament to his expertise and dedication.
Dr. Lucas' professional ethos goes beyond his impressive credentials and extends to a heartfelt desire to serve. This can be seen in his prior role as a United States Peace Corps volunteer, and his volunteer work at the Anderson Free Clinic. His philosophy of care is holistic, encompassing the complete health journey of his patients from birth to old age. He thrives in the diverse and dynamic realm of family medicine, which continually provides opportunities to refine his professional acumen.
Colonial Family Practice in Sumter is where Dr. Lucas practices his noble profession, alongside a team of excellent colleagues and staff. He's not just affiliated with the clinic but also with the renowned Prisma Health Tuomey Hospital. His practice welcomes new patients and offers telehealth appointments, reflecting the forward-thinking approach to medical care that defines his practice.
Despite his busy professional life, Dr. Lucas finds joy in the temperate weather and tight-knit community of Sumter. He's an ardent lover of sports and outdoor activities but also enjoys indulging in a good book or an engaging HBO series. But above all, he cherishes time spent with his wife, Rives, their extraordinarily handsome and brilliant sons, and beautiful daughter.
In the spectrum of healthcare, Dr. Thomas "Luke" Lucas, M.D. shines brightly. He's not just a family medicine specialist; he's a holistic care provider, a community servant, and a man who knows the art of balancing his personal and professional life.