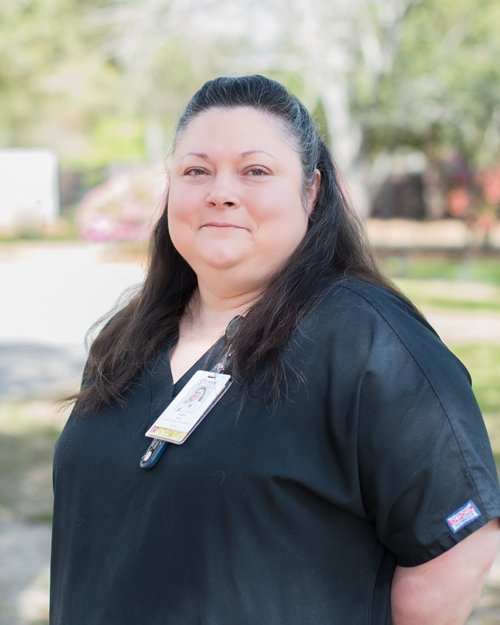 Kathy Cox is a respected and accomplished Family Nurse Practitioner (FNP), currently specializing in Pain Management at Colonial Healthcare since 2019. With a remarkable career that spans more than two decades, Kathy has built an impressive professional portfolio, showcasing her commitment to excellence in nursing and patient care.
Kathy's educational background is robust and diverse. She completed her Bachelor of Arts in Psychology from Coker College in 1994, providing her with a strong foundation in understanding human behavior and mental processes. To further her healthcare career, she pursued an Associate Degree in Nursing (ADN) at Central Carolina Tech, graduating in 1998. She then complemented her practical nursing skills with advanced theoretical knowledge by obtaining a Master of Science in Nursing (MSN) from South University – Savannah in 2015.
Building on her vast nursing education, Kathy became a Certified Family Nurse Practitioner, solidifying her expertise in providing comprehensive healthcare for individuals and families across their lifespan. She has always had a keen interest in understanding and addressing chronic pain, which led her to specialize in Pain Management. She has been successfully practicing in this field for six years, providing her patients with effective strategies to manage their conditions and improve their quality of life.
Joining Colonial Healthcare in 2019, Kathy has since been instrumental in providing quality Pain Management services to the patients. Her psychology background, combined with her advanced nursing skills, allows her to adopt a holistic approach to pain management, ensuring that her patients receive comprehensive care that addresses both physical symptoms and psychological wellbeing.
In her professional life, Kathy stands out for her commitment to her patients, her passion for nursing, and her expertise in Pain Management. Her dedication to the healthcare field and the wellbeing of her patients continues to drive her success and make her a valuable asset to Colonial Healthcare.