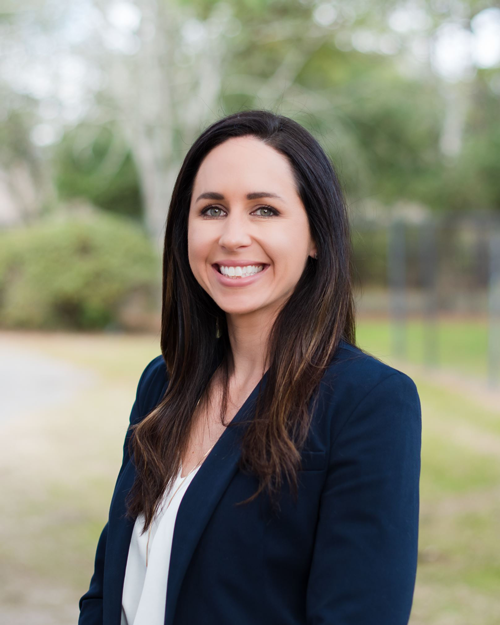 About Kirsten Becksvoort, MD
Dr. Kirsten Becksvoort is a native of Macomb, MI. She received both her undergraduate and medical degrees from Michigan State University (Go Green!). She completed her residency through The Henry Ford Health System specializing in Family Medicine in 2019.
 Dr. Becksvoort (Dr B) was brought to Sumter by Shaw AFB, where her husband (Dr. Cody Becksvoort, now a fellow Colonial provider) was stationed.  She has fallen in love with Sumter, SC, which is where she and her husband now call home. They have two children, Landon and Paxton who currently attend Wilson Hall. She looks forward to serving the Sumter community for years to come.
Dr. B's personal interests include reading, golfing, pickleball, Disney, and enjoying the typical girlie things (Starbucks, Target and pedicures). She has not committed herself to being either a Gamecock or Tigers fan yet, despite many people trying to sway her decision! She also enjoys spending time outdoors, fishing, going to the beach, watching her kids play sports and eating ice cream.
 What can I expect from Dr. Becksvoort as my provider?
Dr B is known for having good listening ears and developing a strong doctor-patient relationship. She is aware that this is vital in providing the best care and helping each patient reach their maximum health benefits. Dr B is cognizant of the financial stressors that insurance, medications and imaging put on patients and will do her best to minimize unnecessary testing, while trying to stick to evidence-based guidelines. She is knowledgeable in all specialties, but her passion lies with women's health and weight management.