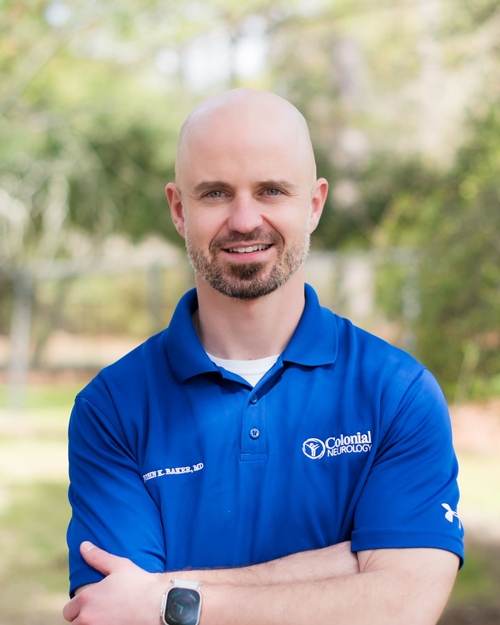 A distinguished figure in the field of neurology, Dr. Baker has devoted over 15 years of his life to unraveling the complexities of the human nervous system and bringing relief to those grappling with its disorders.
Dr. Baker's academic journey, which began at the University of South Carolina at Columbia, culminated in him securing his medical degree in 2007. Ever since, he's been tirelessly dedicating his skills and knowledge to the field, accumulating a wealth of experience over nine years of dedicated practice.
What sets Dr. Baker apart is his wide range of specializations, which extend beyond general neurology to include neuroradiology and an in-depth understanding of sleep disorders. This array of expertise allows him to approach each patient with a comprehensive perspective, offering them a unique blend of neurologic care that is both deep and broad in its scope.
His affiliations are no less impressive. Dr. Baker is connected with renowned medical facilities such as McLeod Health Clarendon and Musc Health Kershaw Medical Center, further enriching his professional landscape and expanding the avenues through which he can serve his patients.
Yet, despite his vast expertise and the array of institutions he's associated with, Dr. Baker's focus remains firmly on his patients. His practice is open to those seeking his help, ever ready to welcome new patients seeking neurologic care.
Dr. John Baker, MD is more than just a neurology specialist. He is a multifaceted professional, a dedicated physician, and a consistent learner. He is, above all, a passionate healer, bringing hope and comfort to those navigating the often challenging terrain of neurological disorders.